After more than a year of hard work and late nights, we have finally finished Legaio Online! We are so excited for everyone to experience all the hard work that we have put into the server. We seen all the good and the bad that the silkroad private servers have seen. We have learned from others, As well as ourselves, and created what we believe to be the most exciting silkroad server yet . We have completely changed how the game operates, but keep the original feel of the game .
we have made the best elements of the game the priority. Old school players will love this server because the focus is on trading, just like back on ISRO. Remember those epic trades across the server? we do too!
We, the Legaio Team, have added so many things to the game, but in a balance. We understand what everyone is looking for, which is not a 2 month grind to max level... then grinding out the gear, which is another 2 months... no we have made it so that leveling takes less long, but is not a time! oh and trading means pvp.... all over the server.... Love to PVE? Well we have not forgotten about you. we have added multiple instances that give you a range of things, including silk!
some things that we as a team have to stress is that this is a play to win game we are not here to suck all the money out of every . we didn't like it in other servers, so we didnt make it as such. i mean we give you silk just from playing the game .. what else can you ask for ?
Due to the amout of things that we have put in the game, below is nowhere near every thing we have added into the server.they are just the major highlights. to combat this, we will be creating a mini Youtube series, helping explain some of the elements of the game that aren't quite as easy to understand.
interersted? take alook below to learn about the different things we have worked on so hard.Our Beta have been ended.. GET READY FOR THE ULTIMATE FUN !!!....
Why Degree 11 / Cap 110 ?
because many people are require 110 Cap server and here in Legiao we have created our server in a fully adapt to 110 Cap.

How big is the team ?

LegiaO SRO Crew is a team that consists of 4 people at the moment.

Our team experienced ?

Each team member has years of gaming experience, not limited to sro only. We decided to start this project and leave our very own mark in the history of Silkroad private servers.

How well we know each other ?

gameplay. All the features that we added solve the lone purpose,

How we all decided to open the server and why ?

We have decided to open the server to make an extraordinary server with a great deal of interesting and new features,

How long you been working together ?

we started in the past and we back to work now again.

Do you trust each other ?

we work with in our practice have feelings of mistrust when it comes to facing day-to-day challenges. In The Science of Trust

Server Information

Yuno Unique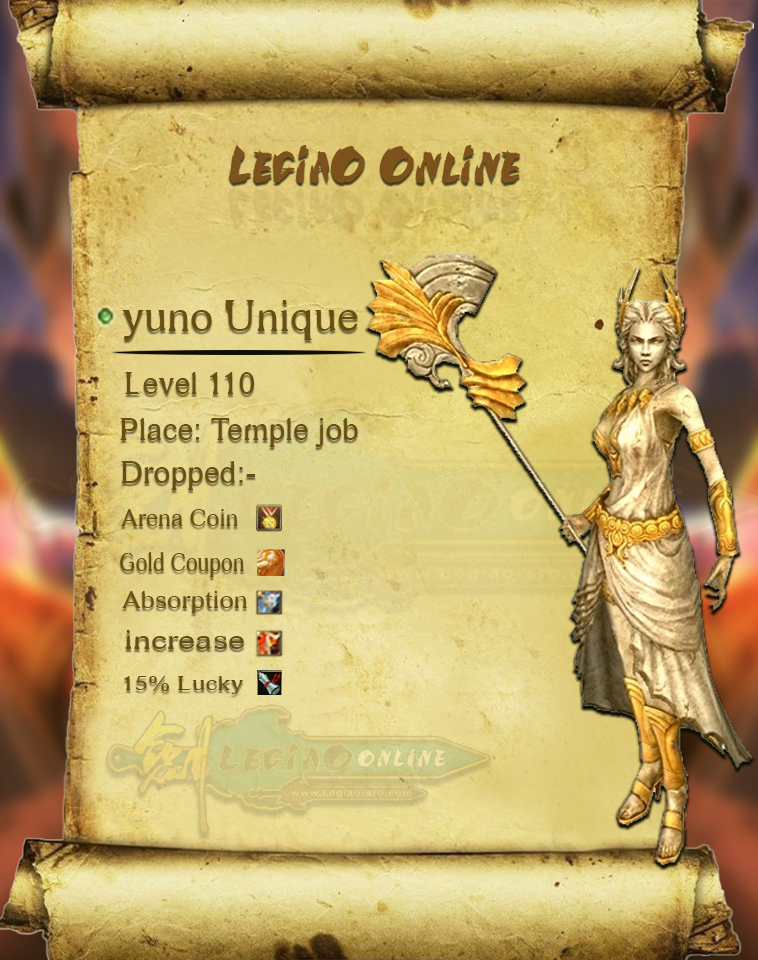 Baal Unique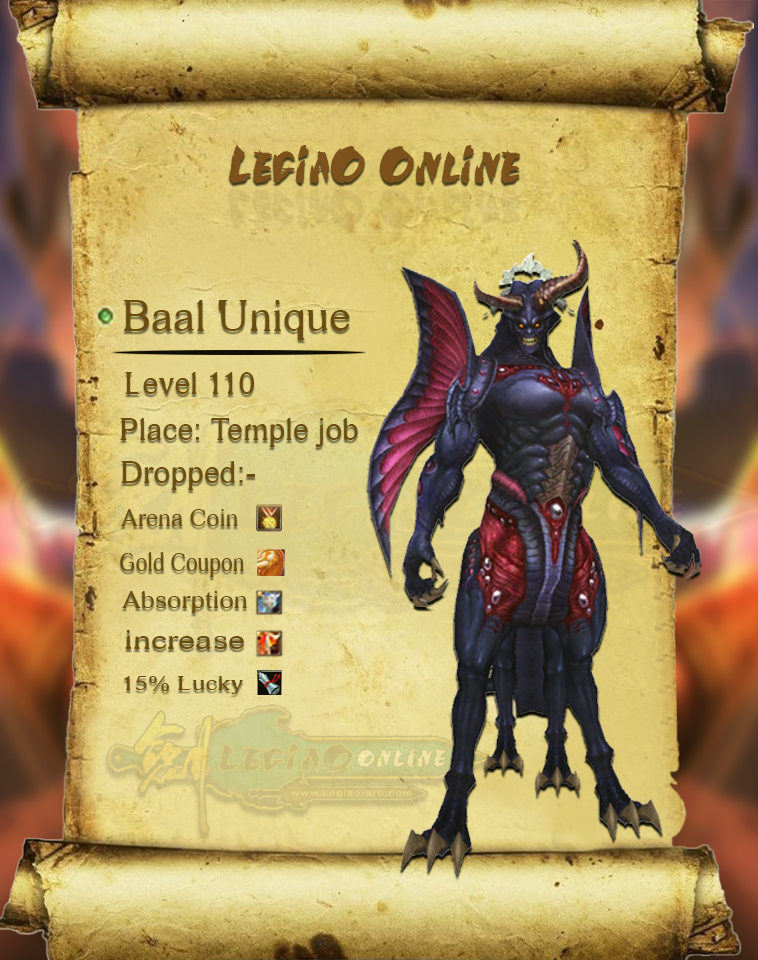 Zielkiaxe Unique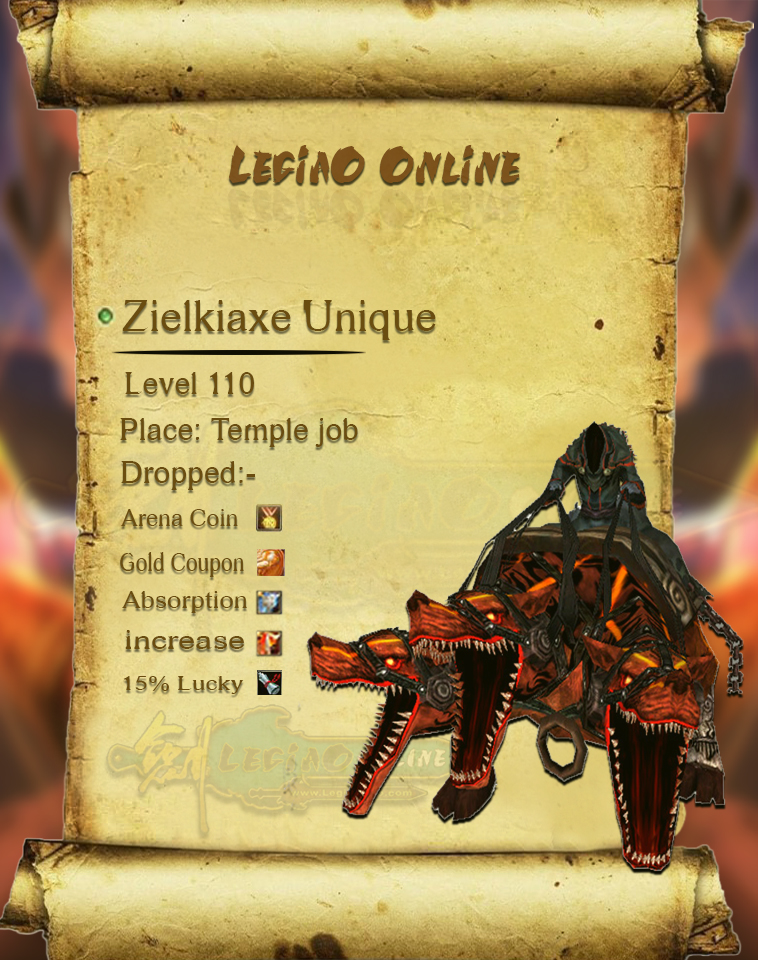 Jupiter Unique